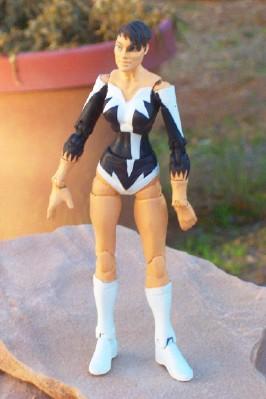 Wow! That's all I have to say... WOW!!!

Anyway here's a recipe:

Head & Body: Wasp
Forearms & Hands: Psylocke
Shins: Spider Woman
Feet: Psylocke

She took a lot out of me (being a perfectionist and all that?) But, yeah... I ground the wings off of Wasp, did a "body swap" for her shins and forearms. Then dropped some sculpting compound on her melon, to "style" her hair. Everything was then painted by hand, and let me commend those of you who do these female figures; It's hard to get them to look feminine when you're first starting out!

Comments are appreciated, and respected, thanks for viewing?!