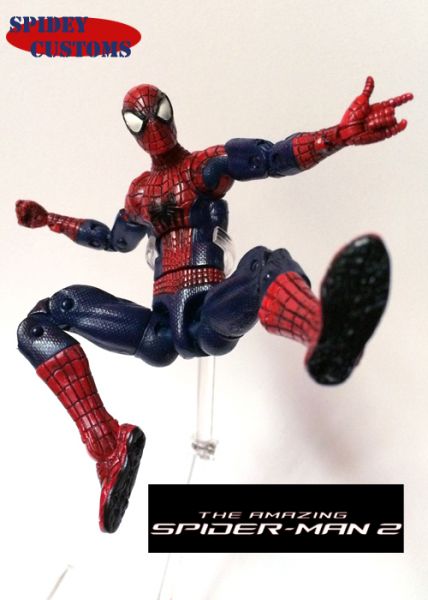 This is my second time doing this figure, so I added several features that were not on hasbro's original release or my previous rendition.

I'm sure many people noticed that the eyes were not like how they are in the movie, so I really wanted to go for more screen accurate eyes with thinner black lens borders. I resculpted the eyes with apoxie sculpt.

Much like my first version, I also sculpted the exterior webshooters spidey was missing.

I sculpted on the new "spidey-soles" which are black and have a web tread design on them, as seen in set photos.

Overall i just wanted a more screen accurate spidey, so I repainted the red and blue tones to be a little less vibrant.

If only doing the embossed webbing was a possibility.

Oh well, this guy should hold up for me until the Mafex Spidey comes out!

Thanks for looking!