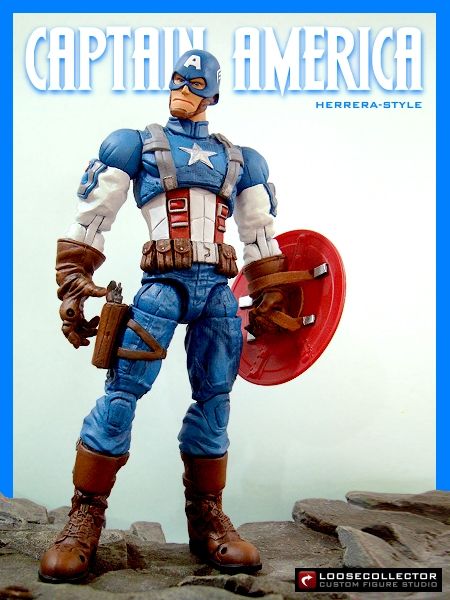 Good day guys :D! This custom, Captain America was created following the art style of the great, Francisco Herrera. He comes with a removable sidearm and a shield that fastens via real leather straps! Parts used are the following:

head - sculpted
body - headless movie Cap fodder... (reshaped body and sculpted details)
gloves - Bishop's
arms - ML1 Cap (sculpted wrinkles)
boots - Guile (with sculpted straps & buckles)

Hope you like him guys. God bless!