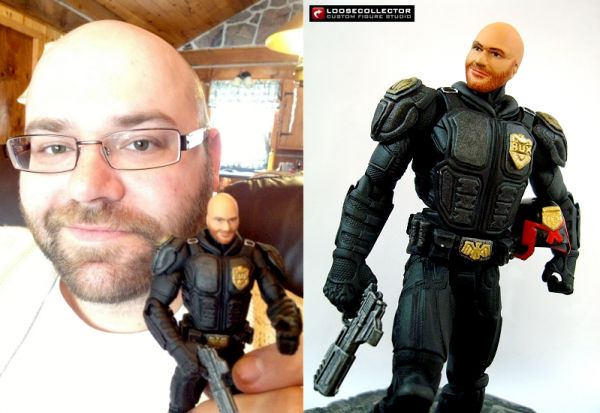 Our second figure for the day was commissioned by a very nice lady in Canada, as a gift for her bf. A local celebrity, a comedian, musician, an overall cool dude and a HUGE Judge Dredd fan.

This figure sports the recipient's likeness (as much detail we can fit in a tiny area), sculpted body armour, a large pistol, removable helmet, a nightstick that says, "The Buxtonator" and a badge that says "BUX".

Parts used are the following:

head - 100% original LC sculpt
body - Batman
lower legs - DCUC Hex
boots - DCUC Cyclotron
everything else -sculpted details

Great to have played a small part in their awesome love story. Pleasure is all ours :).
Hope you like him guys. God bless!