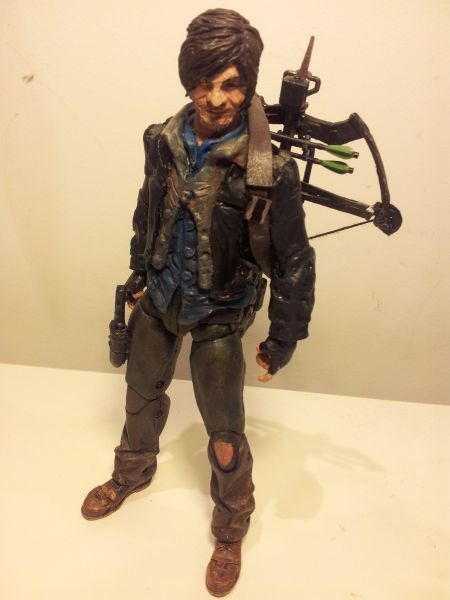 Hey guys, for this one I felt my previous Daryl needed some work, so I started by taking apart his upper body and completely rescultping it. I saw X-fan and Vincentshaw use a Peter Parker head that looked perfect with a few tweaks so I changed mine to that. I also added a string to his crossbow and sculpted his angel wings onto his vest.

The recipe was:

Head: Peter Parker
Upper body: MM Gordon
Forearms: Punisher
Legs: Angel

Update 16/03/14 New pictures, updated head sculpt, also added clips on bike for the crossbow to be held but I completely forgot to take a picture of it.