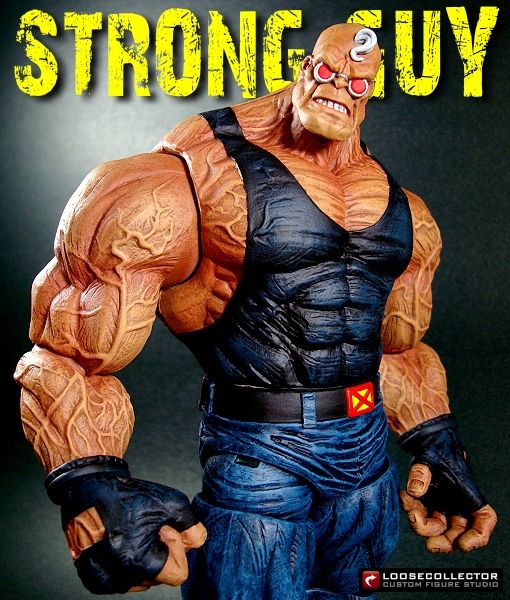 Good day guys! Here's one for ebay.

This is Strong Guy in his modern look. My brother JC gave me a Madrox comics last year and was inspired by it. He was made from a shortened Disney Hulk with HoM Hulk's head and Smart Hulk shoes. Head details, shirt, gloves, pants, feet, X-belt were sculpted... all the way down to the belt holes and leather label (LC brand :D) of his pants. The usual paintjob wrapped him up.

More pics can be seen in the auction. Hope you like him. God bless!