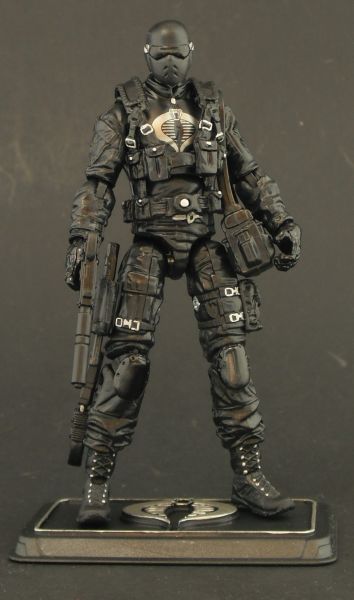 Here is a custom Cobra Invasor made to pay homage to the original Brazil figure from Estrela. I was doing some research on some of the joes I had and stumbled upon this guy. I found it interesting enough, so I decided to make him fit in with today's 25th & 30th style G.I. Joe figures. I actually thought I already posted him over a month ago, but it looks like I forgot to, so here he is.

Head: DG Snake Eyes
Base: DG Cobra Trooper (1st version)
Knee-Pads: DG Shipwreck
Anything else came from fodder

Then a paintjob to tie up the rest of the figure with more detail to stand out with today's Joes.

Thanks as always for Looking!