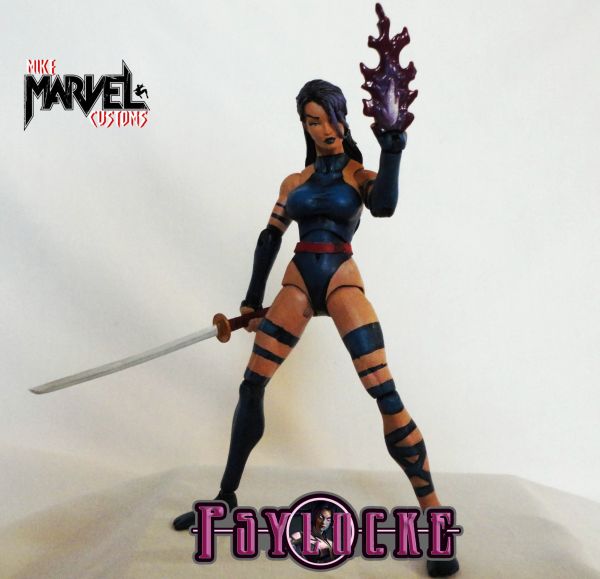 Psylocke a.k.a. Betsy Braddock
Affiliation: X-Men Blue Team

Been away for a while, but I'm back with the next addition to my nearly complete X-Men Blue and Gold team. Psylocke is presented here in her most iconic look drawn by Jim Lee. She was made using She-Hulk body and a Danger Girl head. Heavy modifications all around. Enjoy the pics.