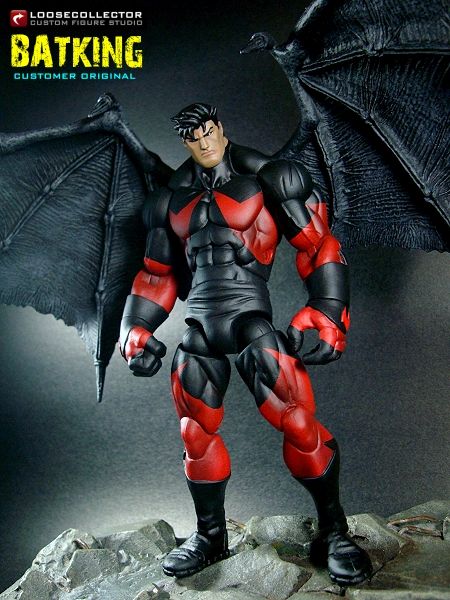 Good day guys! First figure for the day we have another Customer Original. This guy is called "BatKing". He's a huge dude, he's got gigantic wings and wields the dark power. In his universe, he's an extremely powerful force.

He was made from the following parts…

McGuiness Captain Atom head (sculpted anime hair)
Sagat upper half
Hulk fists
Juggy legs
Piledriver boots
Annihilus wings (removable)

Necessary details were sculpted. Wings are held up by steel rods inserted inside the "arms". Without these, they will sag as the norm with these wings. Batsy was then wrapped up with the usual paintjob.

Hope you like him guys. God bless!