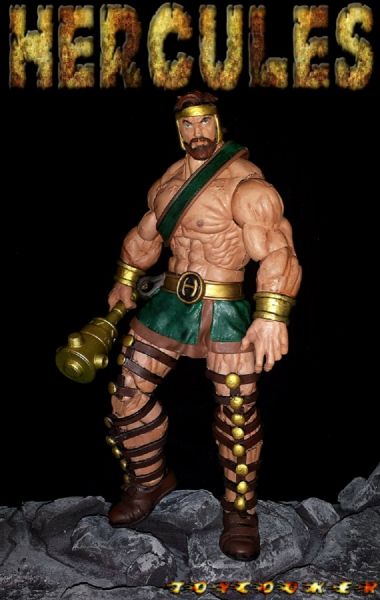 I know I just made a Hercules a few weeks back, he was more of a realistic take on the character. This time I wanted to take another shot at his comic look, much like the work of Savageworldbreaker, Loosecollector, and Stevid, but with a Toycooker twist. I wanted him to look like the full Bowen statue.

I skipped the Piledriver, Toybiz Herc, King Thor arms combo, and went with a slightly different recipe.

Head: Hyperion/Damien Sandow, each cut in half and sculpted together, then sculpted helmet on.
Torso and Legs: BAF Terrax
Arms: King Thor
Hands: ROML Thor
Mace: Kalibak (Thanks Stevid for telling me about)
Sinister straps for leather leg straps with sculpted buttons
Toybiz skirt and sash

He is huge, stands slightly taller than ROML Thor. Hope you guys like him. Thanks for looking!