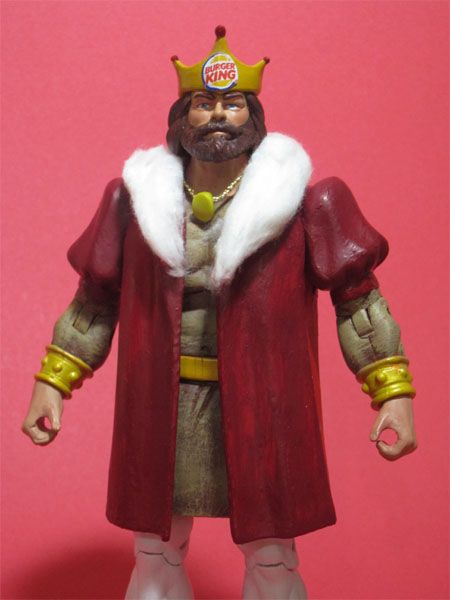 Burger King
Heroic King of the Fastfood Chain

He's simply known as "The King". He's been known to suddenly appear out of nowhere to share a sandwich with his loyal subjects.

Base figure: Masters of the Universe King Randor
I added cotton around his collar.
I painted red on the tips of the crown, 2 different shades of red on coat, 2 different shades of brown on body and arms, white on legs, black on shoes.
Burger King label: from BK dipping sauce cover
Hamburger: from a mini toy food box set


He has been the mascot for the Burger King chain of restaurants.
This ruler of the Burger Kingdom is part of my original action figure line called Mascots of the Universe.