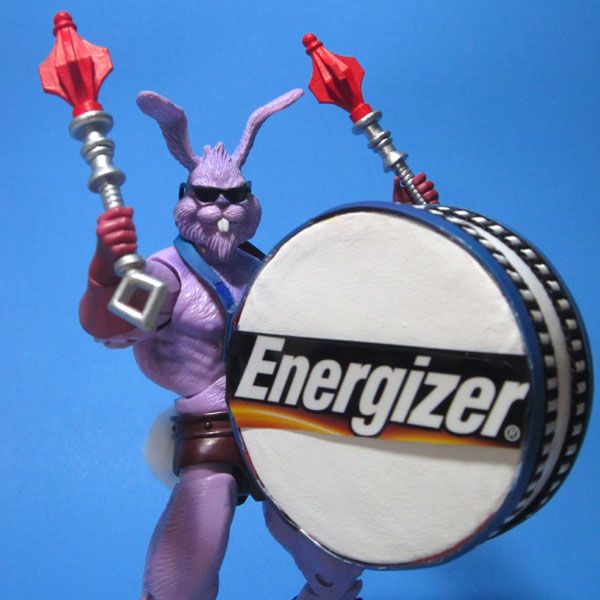 Energizer Bunny
Evil and Energizes Everything

Why was the Energizer Bunny arrested?
He was charged with battery.

(and resisting arrest, because he just keeps going and going and going…)

Base figure: Masters of the Universe Plundor
Clubs: weapons from Eternian Palace Guards painted red
Shades: The Rock
Drum: small toy drum, removed the handle, strings and beads and repainted
Straps: Mr. Sinister
Energizer labels: from a battery box
Tail: cotton

He is a mascot for Energizer batteries on television commercials in the USA.
This powered up version of the Energizer Bunny is part of my original action figure line called Mascots of the Universe.