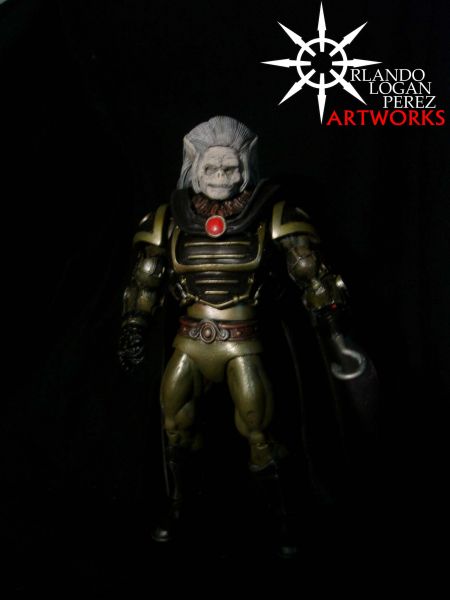 Body was a mix of parts from MOTUC- simple custom . I wanted to see how I could make a custom using existing MOTUC parts in a way that Matty might. But since Mattel doesn't have the rights, I decided to make a "classics" version of this guy.

The Head was a custom sculpt with Netossa's hair .

I made this in early 2013 in hopes that they'd make Blade and Saurod. looks like we're halfway there. Karg was one of the coolest characters.