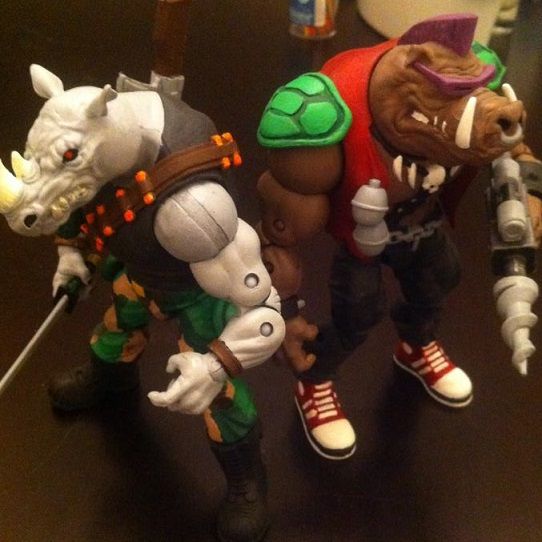 The moment I saw these guys I knew I had to paint them. Bebop and Rocksteady were two of my favorite bad guys growing up, so this was a real treat to find.

Bebop is just a simple repaint. I made his pants dark grey, colored up his sneakers a little bit and darkened his skin tone. The figure as is was too light and it made him look weird. I also added the foot clan logo to his jacket because why not?

For Rocksteady, I went closer to the original figure's colors, and used army cammo pants instead of just brown. It's hard to tell in the photo but I used real shoe polish on his boots. Finally, I put a hook into his back so he has somewhere to holster his rifle.

Hope you enjoy.