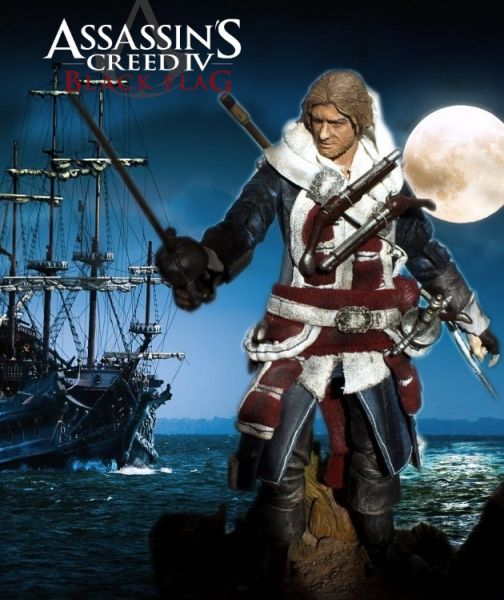 I love Edward Kenway in Assassin's Creed 4 Black Flag, but I never liked his standard outfit.

This is the Governor's outfit, that you can equip and it is by far my favorite outfit in the game.

This figure comes with all the things a pirate needs, 2 swords, a blowdart pipe, 4 flintlock pistols, 2 hidden blades, that can be attached with magnets, a removable hood and of course, a proper display stand with a treasure box and some palm trees.

As always, the outfit has been sewn and sculpted to hide all the articulation while retaining all of it and painted with a mix of acrylics and pastels.