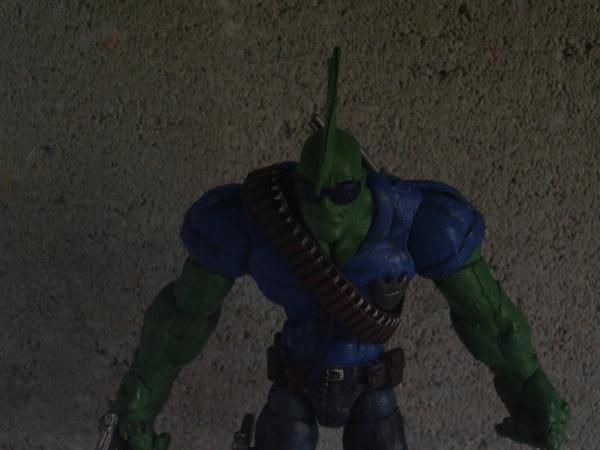 Repainted over original savage dragon, sculpted shirt glasses and badge.
Guns: Dr. Doom, some GI JOE and Baron Zemo
Straps and Tie: Longshot and Asguardian's (HANDBAGS!)
The Cool shoulder-thingies are made from rubber band so they do no restrict the shoulder articulation
Pouches were from many various marvel legends figures

I wanted to make a tough as nails, take no s**t kinda savage dragon and I always liked the pictures of him in his cop uniform with glasses and a lotta guns

this is one of my first customs,
Hope you like!