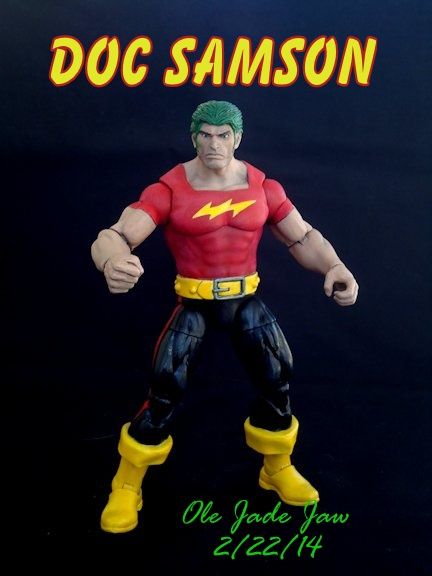 When you're 6'6", 380 lbs, have bright green hair and a doctorate in psychiatry, you don't usually need much of an introduction!
Doc is a Brock Lesner upper half and arms, Hyperion lower half and hands. He sports guile's head with resculpted hair, a sculpted belt and sculpted neckline.
Thanks for checkin him out. Keep on......