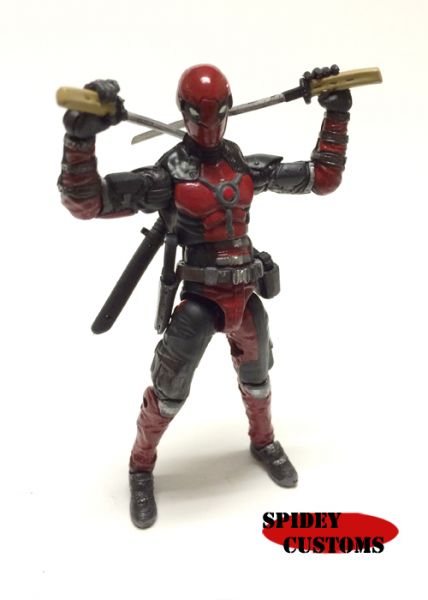 Hello everyone! this is my first deadpool custom and im very happy the way he turned out.

He was made from a ninja duel snake eyes, with sculpted parts from aves apoxie sculpt.

He was given a red hood-styled helmeted look with his black and white eyes inspired by the comics.

He comes with 2 swords, a sheath, a machine gun, a pistol, a knife, and a custom sculpted taco!!

FOR MORE PHOTOS, LOOK AT THE EBAY AUCTION

thanks for looking!