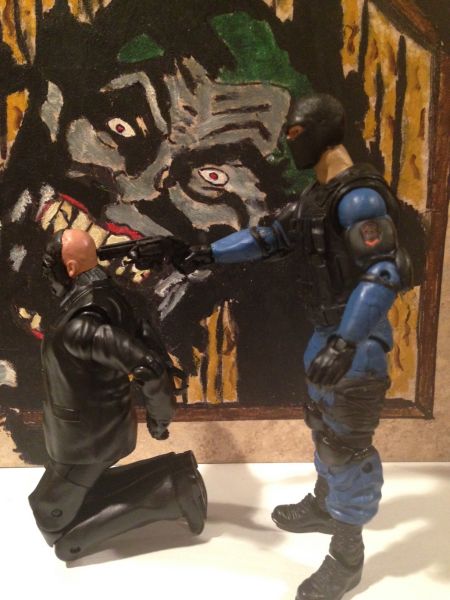 The S.W.A.T guy are become crowd favorites. It all started with Branden, haha... Well Another custom for an awesome customer. Same deal as before. He sent me the fodder and I worked some sculpt magic. I really try to make my figures game accurate and I have been encouraged to be more accurate. I think you will see in this figure here, he looks like he came right out of the game.

Recipe:
- Seth Rollins Elite figure - complete repaint
- Sculpted Knee Pads
- Sculpted Elbow Pads and elbow pad holders
- Added sculpt to forearms to look like the S.W.A.T. uniform
- Added GCPD badges to the necessary spots
- Sculpted face and added apoxy to head
- Shined the boots
- Added side pocket

That is probably the Majority of what I did.

Hope you likey.