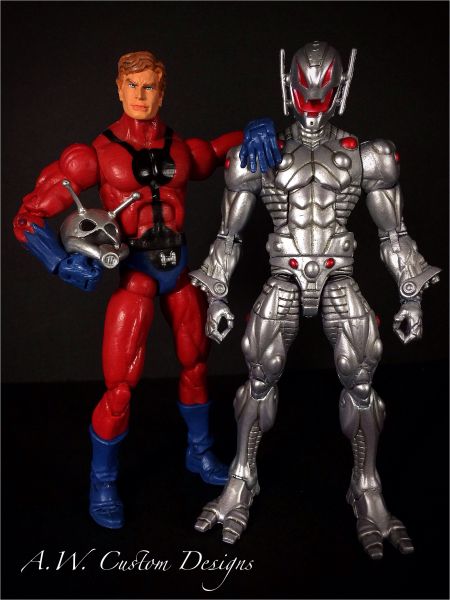 This is a commission for another lucky person. This customer came to me with the idea for a more modern looking Ultron after seeing Jin Saotome's version...which was EXCELLENT!!!

I started off with the new Beetle body and ML Ultron head.
The joints on this figure were super tight, so all of the joints had to be prepped for paint rub.
The entire figure was airbrushed metallic silver.
I masked off the silver and sprayed all of the red parts with clear red...so it still has that nice metallic pop underneath. Next, I mixed up a custom color to use as a wash for all of the details.
I really like the way this turned out and I know that the customer is more than happy.
Hope everyone enjoys!!!