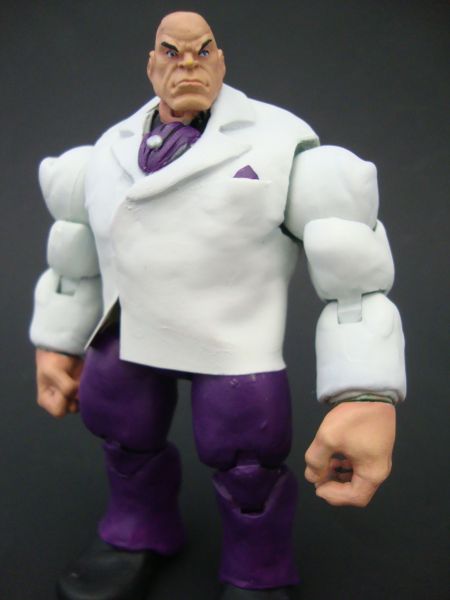 Hello everyone!
Today i bring you one of the biggest (both size and power) crime lords in marvel, Kingpin!

He was made using the classic avengers hulk with the head, lower legs and left hand of MU Skaar.
I completely sculpted over him and added ears to the head and a pinky ring to his right hand.
The lower pard of his jacket was some vinyl from an old binder that i fused together with the sculpted jacket.
One paint job later and he was finished!

Hope you all enjoy!