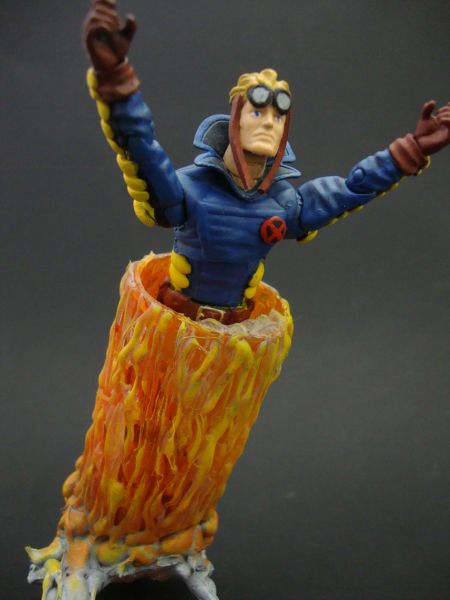 Hello everyone!
Another one for the day is Cannonball done Mu size

He was made out of a Ghost rider body with the head of Angel. All of the extra details were sculpted on, I put rubber bands on his head piece for the straps, and i gave him the belt of patriot.
His blast effect was actually an old medicine bottle that i textured with hot glue. On the base i put in some twist ties so that it can be repositioned for your desired height for his flight pose.
One paint job later and he was finished!

Hope you all enjoy!