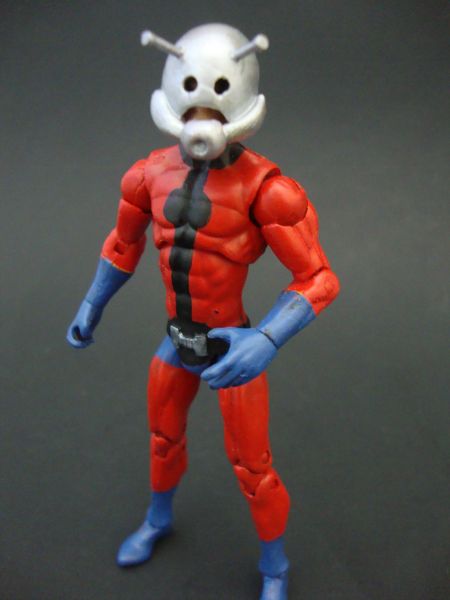 Hello everyone!
Today i bring you V.2 of one of my favorite avengers Ant-Man!
Pretty simple recipe, Klaw body with the arms of first appearance Daredevil an the head of Steve Rogers.
His helmet is actually a hollowed out and sanded down head of an unmasked series 3 wolverine which i then sculpted over and added nails for the antennas. The only sculpting that i did to the body was on the belt.
One paint job later and he was finished!

Hope you all enjoy!