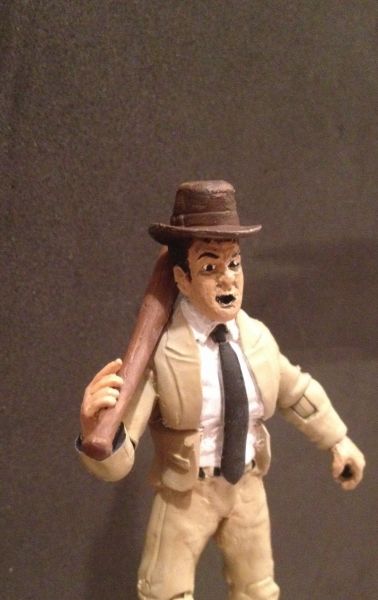 I'm a huge fan of vintage movies/tv shows so "Naturally" I would want to make one of my favorite comedians of the 40s. Lou Costello from the Abbott and Costello show! I added a bat in his hands to symbolize his famous "Who's on First" routine. Considering the size of this figure A lot of work had to go into this,but I hope you enjoy!
Hat-Indiana Jones with sculpt applied
Head-sculpted
Body-Joker cast with A lot of sculpt work

Ps-I included the reference pic I used in the sculpting process. Thanks!