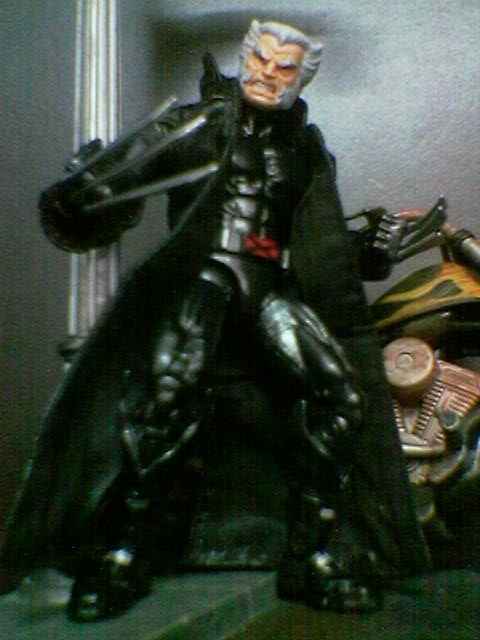 In a world where Apocalypse rules the world, a century after the fall of the X-Men, Wolverine survives.. Age still unknown, still seeking the truth about his past with his rusty old bike..

I used the whole brown wolverine as base figure and logans head.. I kept the bike's rusty look.. gave wolverine a black costume with a few touches of red and silver, finally gave him a trench coat..

This is my version of Wolverine's future.. Custom looks simple but this is one of my favorite customs and i think it looks cool!!