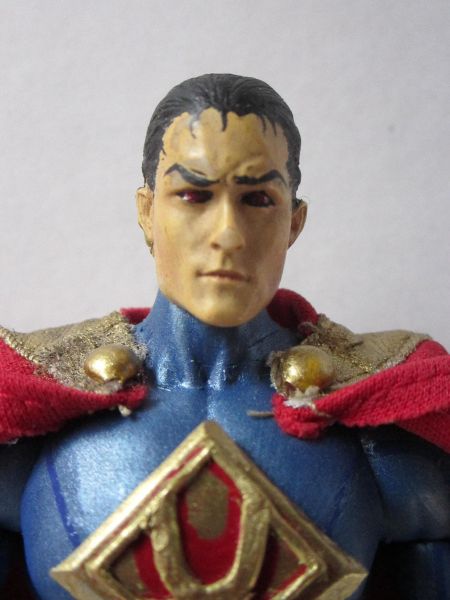 ultraman the boss of bosses. crime syndicate leader or not?? bribes, murder, extortion, kidnapping, are just some crimes that charged him. murder and rape of leslie lane reporter was the most notorious, pardoned for lack of evidence.

body. omac mattel dc universe
cape. ras al gul mattel batman begins
head. legolas toy biz
painting. alkyd enamel.