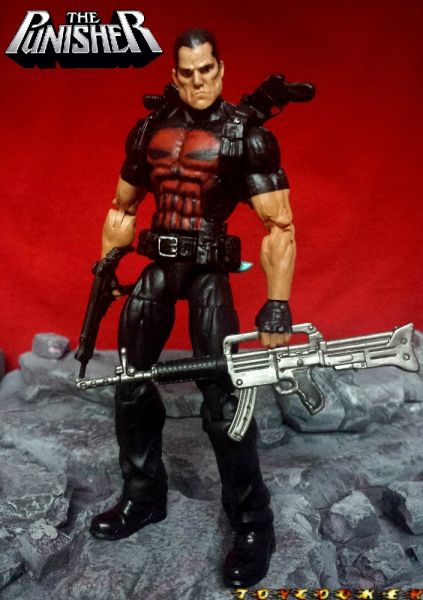 Here is a leaner meaner take on Punisher with his current Thunderbolts Tshirt look.

I used
ML Old Hasbro Punisher-Head, always seemed too small on old figure, but fits this one well and has the current art look better than ROML Punisher imo
ROML Hakeye- Base
Drax-Lower Legs

Guns are pretty much a mish mash of fodder i had laying around. I also gave him two shotgun holders on back of his harness and a knife sheath on back of belt.

Thanks for looking!

He goes live tonight for biddin and lots more pictures will be there.