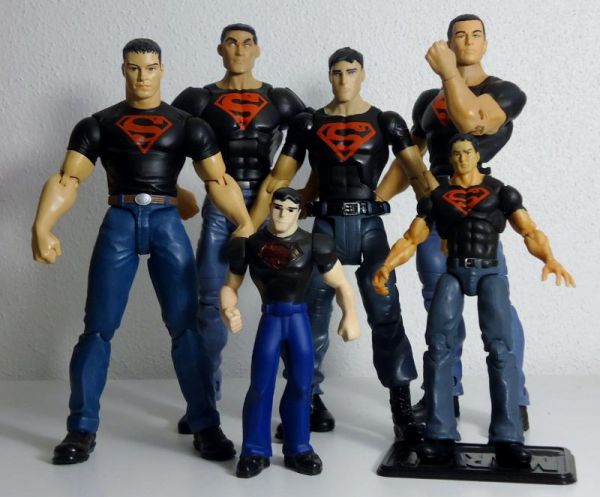 Since I was missing a YJ Superboy from my Superboy Gang, decided to make one as many here have done. The chest symbol was painted.

Head: YJ Superboy
Arms: DCUC Kamandi
Torso: DCUC Desaad
Legs and lower body: Avatar dude

...and, of course, a group shot! I wish casting cave would do a cast of the DCD Superboy head to place it on a DCUC Superboy body, since, IMO, McConne's take on the character & look is the best!