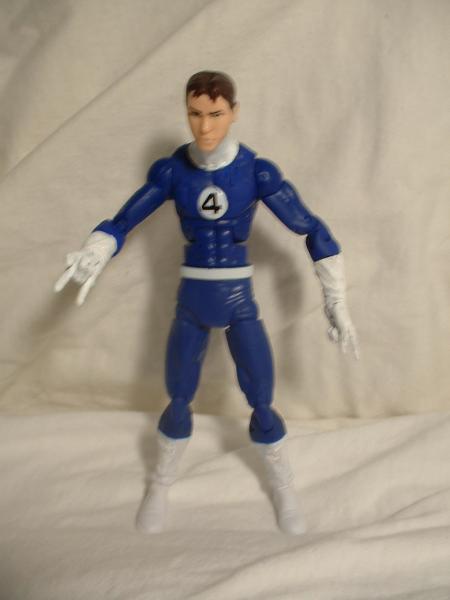 This is my first in a set of the AOA Fantastic Four. It is Peter Parker, a.k.a. Spider-Man. In the story line for the Age of Apocalypse he, the Hulk, Ghost Rider, and Wolverine are the Fantastic Four.

For this custom I used the body of the HML Human Torch, the gloves of Dr Strange, and the head of Peter Parker that came with Stan Lee. I cut the flames off of the body, which was a lame bunch of crud. I swapped out the forearms and hands, painted them and painted any nicks or chips I made in the paint. I had to dremel the neck down. I still think it looks a little too long but, I can pose it so it doesn't.

After I finished this I took this and a few other customs to my local comic shop. The owner of the joint saw the fig and he likes them.

Hope you like the fig. Thanks for looking.

darn my unsteady hand. the First pic looks kinda bad. lol.