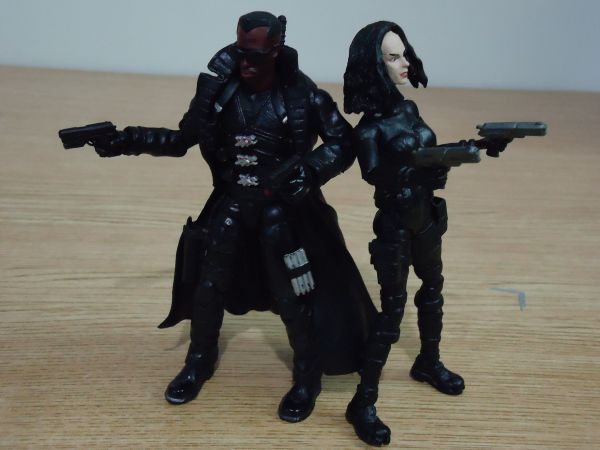 ¡Hello Guys! This is my second custom of Blade and Selene. What if Blade and Selene they will be in the same universe? I like this idea for this meeting.

Blade:
I used Blade upper torso and head, Punisher Movie lower body, and Red Skull arms and coat. The torso is a little loose, but the coat keeps it together and it stands nicely.

Selene:
I used the recipe of Selene previous custom with some additional modifications.

Tell me what you think!