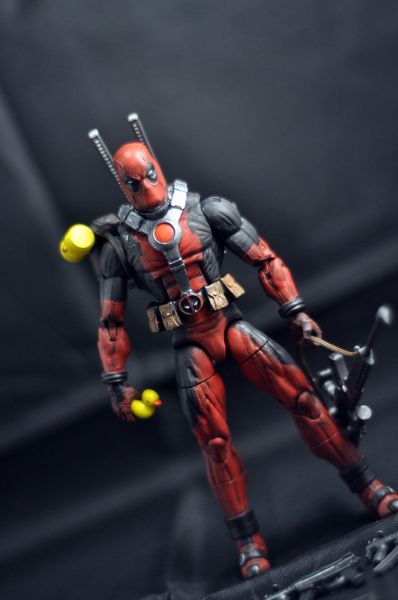 This is my custom December of last year. Forgot to post it 'cause I'm a very busy man.

DEADPOOL!

NOTHING is special with this Deadpool though... so don't expect too much, I just feel like I have to post it.

This Deadpool are made from Black panther(NEW MOLD) body, Head and Straps from ROML Deadpool, hands from Bucky Cap and the rest... well from other figures.

This is just a simple custom, sorry.

*I just updated this fig, added holster on his right leg. Lol!