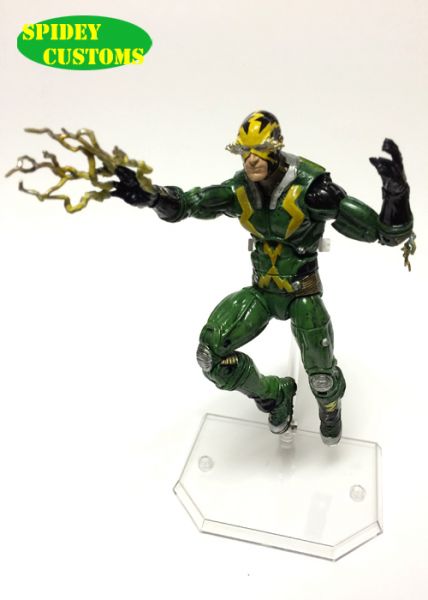 This is a custom MARVEL LEGENDS INFINITE Modern Appearance ELECTRO

The figure has sculpted details, included lightning bolts across his chest, similar to his classic comic appearance. His classic appearance has been hybridized with a more modern look in which I have taken several of my own creatively liberties with. The lightning bolts he usually sports on the sides of his arms have actually become bolts of electricity.

His ultimate alliance 2 appearance really inspired his face mask.

The figure was sculpted using apoxie sculpt and painted with testors acrylics and tamiya paints.

Thanks for looking! check out the ebay listing and follow me on instagram @spideycutoms for more photos!