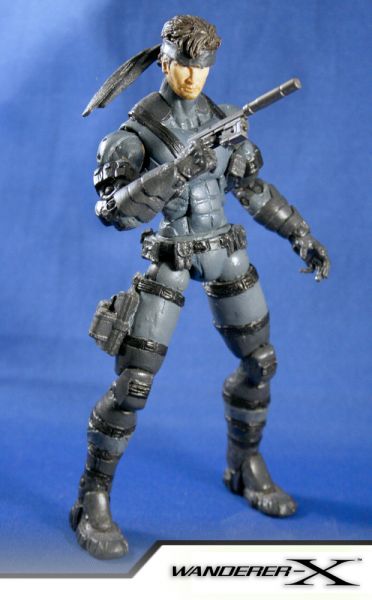 Hi guys,

This is my Marvel Legend style version of the most badass covert operative video game have every seen - METAL GEAR SOLID 2: SONS OF LIBERTY SOLID SNAKE.

Recipe:
Head: ML Longshot
Body: ML X-Men Classics Archangel
Hair: Sculpted

Everything else was sculpted or added pieces from the fodder bids.
He was given the usual hand painted finish of model Master Acrylic Paints.

Thanks for looking.