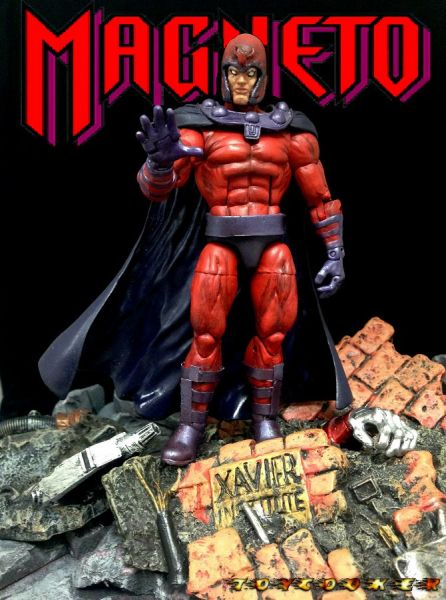 This guy has been magnetized to my Work in progress pile for about a year now. I had originally planned on mix matching Select parts with Hyperion, but since then my sculpting has gotten better, so I decided to sculpt several parts instead. Base figure is Hyperion with Magneto forearms (thanks Stevid for the fodder Mags). I used a select Mags cape, then sculpted him two custom heads. the unhelmed head is a factory Hyperion head I added hair to and repainted, and the helmed head is a cast of Hyperion from casting cave, with an added Wraarl helmet I modified by trimming down quite a bit and sculpted over completely. I used styrene strips for the boots.

finished him off with matte/metallic paint job and a few pumps with the airbrush for shading. Hope you guys enjoy as much as I did making and posing him, and thanks for looking!

He goes live this evening.