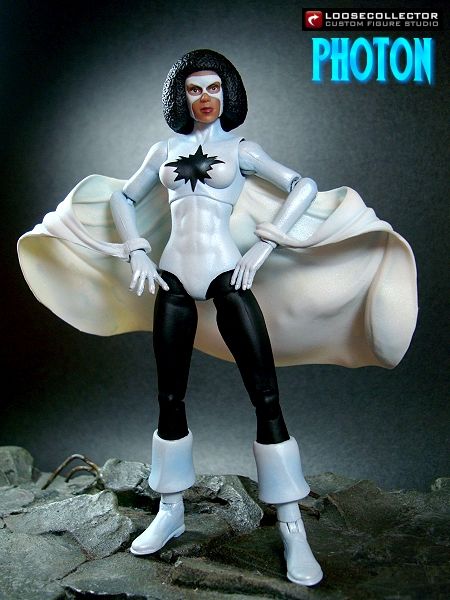 Happy weekend guys :)! First figure for the day we have one for ebay.
This is Monica Rambeau... Photon! She was made from a Hope figure with Storm head and cape.
Most of the work went to ensuring the hair looks "right" on all angles. She's got an embossed logo, raised mask, the groovy buccaneer boots and wrapped up with a paintjob-effect that shimmers under light!

More pics can be seen in the auction. Hope you like her guys. God bless :D!