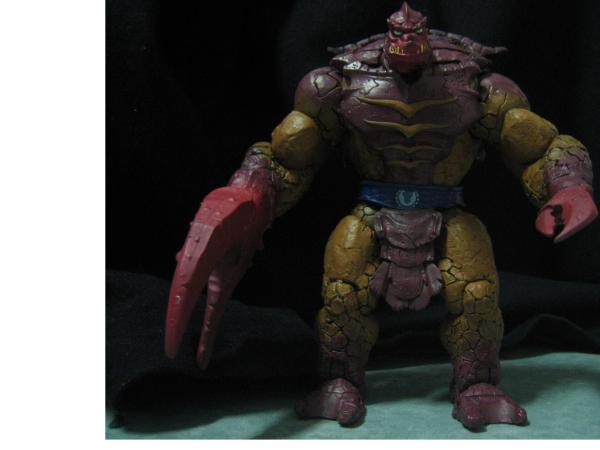 Body- Marvel Legends House of M IT
Head, claws, shell and chest from the NECA Staction Figure.
Custom paint job.

This one really tested my Dremmel, I had to completly hollow out the chest piece to make it thin enough to place over the IT chest. The shell on his back was also dremmeld out and glued to his back.

I base coated the figure in black, then dry brushed the figure to give the skin a scale texture.