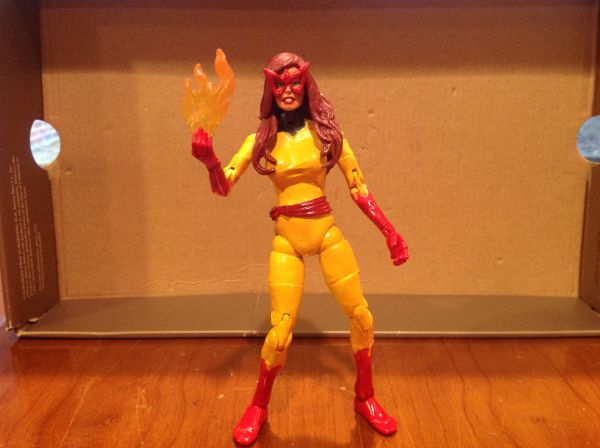 Here is Firestar. I used a ML Phoenix base and added hair from the ML x3 movie Jean Grey. Other than that, it was just a very frustrating paint job. Yellow is the worst. The figure has basically lost all articulation after about 10 coats of alternating white and yellow paint.... but, at least it looks yellow now.

Flame effect is from the ML 2-pack Human Torch. Thanks for looking.

Update: Forgot to mention that the mask was sculpted.