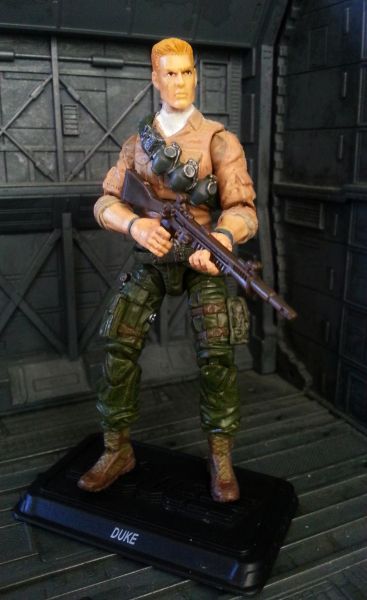 I've never been a huge Duke fan apart from when I got him in the mail as a kid ;)

This was another case of having the parts and building him "just because"

Here's the recipe for the easiest 30th Ann. Duke EVER. I know that I'm not the 1st to do this, but hey.

1) POC Duke Head/Arms (Ret. Mouse arms if you want to show off like me)
2) Ret. 3 pk. Firefly body
3) Place arms and head on Firefly body
4) Paint Duke colors
5) Done ;)

Enjoy!

I'll probably hollow out the helmet a bit more to get it a bit more snug on the head.

HM.