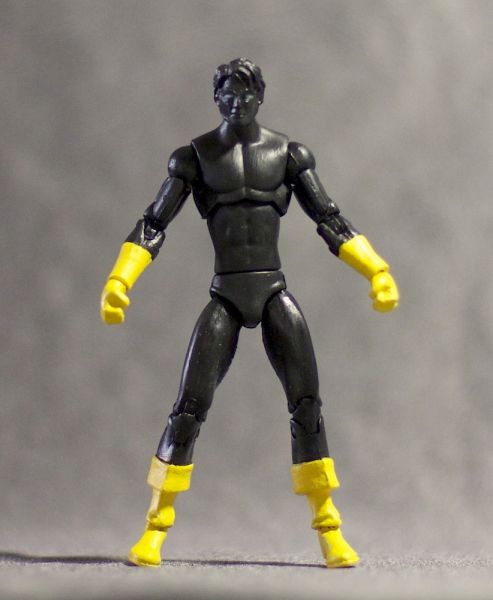 I was messing around one night and decided to put this together for the fun of it since Sunspot was always my favorite New Mutant.
Not sure I care for the idea of him and Cannonball on the Avengers these days though, but his new uniform does look kinda cool.
Made using a Bucky figure and some fodder lower arms. I prefer the all black look, but then he just looked more plain than he already does.