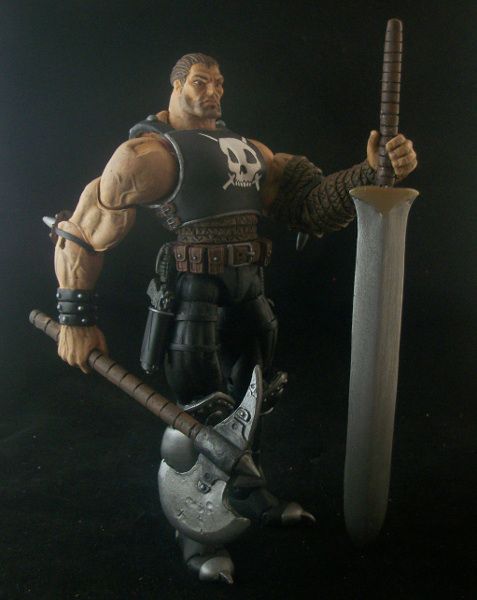 I did a custom of this characters in 2006 and I wanted to do another one using the same base to see how much my skills have improved since then.
-The studs on the elbows, wrists, knees and back are made from iron on jewels.
-The sheath and holster are made from tape and strip styrene.
-The straps on the elbows are made from cord.
-Belt pouches are casted.
-Helmet is from a Warcraft human footman, but modified with a ton of Aves.
-Guns are cast.
-Axe is a resculpted Conan axe.
-Sword is scratch built.
-Everything not mentioned is made from aves.