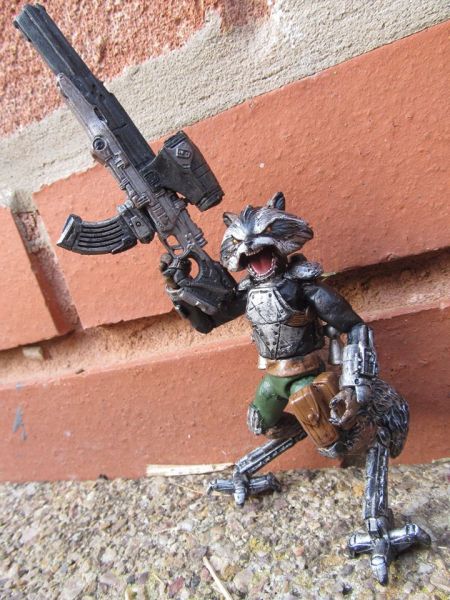 The real pride of my Guardians collection. A fully and I mean fully poseable Rocket.

Took a Franklin Richards and Chopped him up with Hitmonkey arms. Darth Maul legs, A Rocket Racoon head and tail. Back pack and gantlets from various scales of Mandalorians and a massive gun from Gears of War Parts. The pouch came from union jack. Not to mention a shedload of greenstuff, time paint and effort.

Don't call him Racoon!