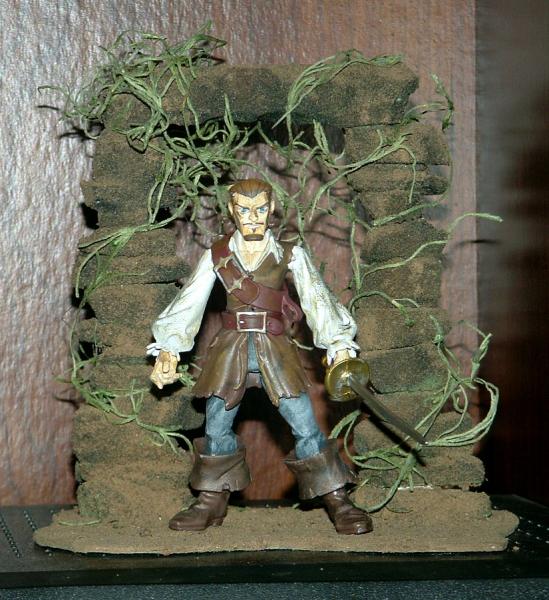 Hey guys!

I figured that since I had already covered Jack, Davy and Barbossa, Will would naturally come next. So, I ran to Target and picked him up. Like the rest of the line, he is just a re-paint of the factory figure. The base is the first one I made for Barbossa, and since I don't really want to post the recipe again, you can find it In his description. That's about it, really.

I do think the base looks MUCH better with Will though! I've posted a group shot below. Lizzie's next! (hopefully Lol...)

Tell me what you think!