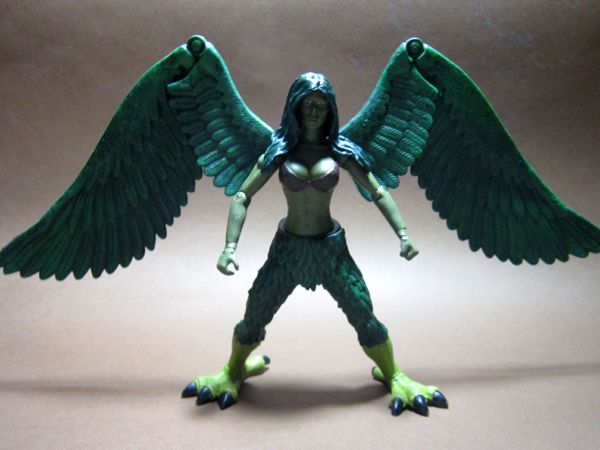 The Harpy is one of the classic enemies of the Incredible Hulk. This half bird, half woman always comes back every now and then to make trouble for the green goliath. In the comics, Betty Ross at one point became the Harpy and later on Marlo Chandler was transformed into one as well.

Recipe:
Body - WWE Torrie Wilson
Wings - from 5 inch Angel from Toybiz X-Men box set
Legs - Freedom the American Eagle

Also included in the pictures versus The Harpy are The Hulk, Skaar, and She-Hulk.