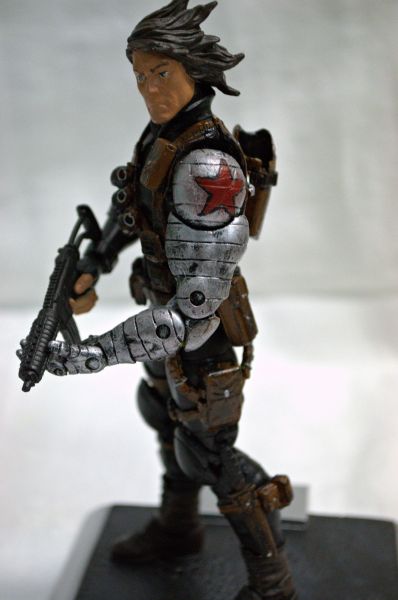 I took some time since my first few posts to work out some kinks in my customizing and am now getting right back into it, 're-starting' with a Winter Soldier!

He's made from a WWE John Morrison figure, I used a DCdirect Batman/Superman Aquaman head (masked head is a cast), ML Thorbuster Iron Man arm, misc right hand. All accessories are a mixture of various pouches, holsters, fodder, bands, etc. Painted head to toe with Citadels. He maintains full articulation, and all joints were modified to eliminate any paint rub.

Comments & criticism welcomed, I want to improve!