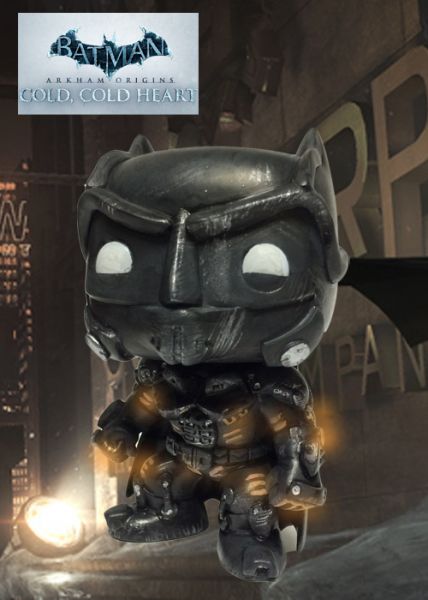 This is a custom funko pop batman based on his extreme environment suit in the recent DLC cold cold heart.

This is actually my second version of this suit, and features more accurate details and sculpting than the first!

In this rendition, the XE suit has seen more wear and battle. The suit features a black wash, which really brings out the detail in the sculpt, making the suit look battle worn. The suit was also given metal scrape detailing with silver paint to create the appearance of scratches on armor.

Batman was sculpted using aves apoxie sculpt, and was painted using testors acrylic and tamiya paints. Permawriter technical pens were used to achieve fine line detail.

*Batman does not light up*

Thanks for looking, and be sure to stop by the Ebay auction for more photos! check out @spideycustoms on instagram for more custom funko and legends work!