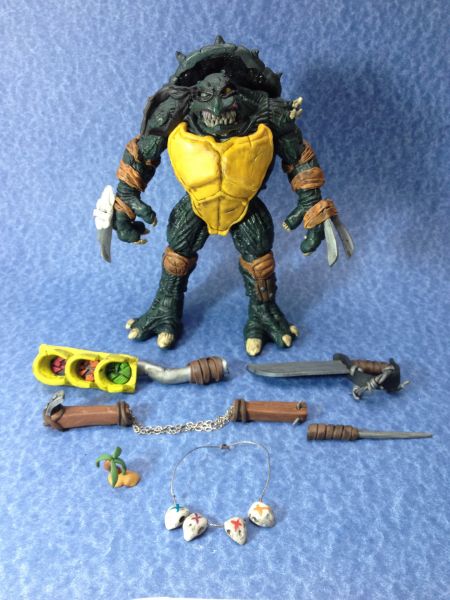 Straight from Dimension X everybodys favorite rogue reptilian, Slash.

I used a Hulk movie Abomination figure as the base and sculpted the additional details using a mixture of milliput, polymerclay and sugeru (the trails of his mask are bendy). All the weapons are hand made also.

This is my first custom action figure so please feel free to let me know your thoughts/comments/criticisms.