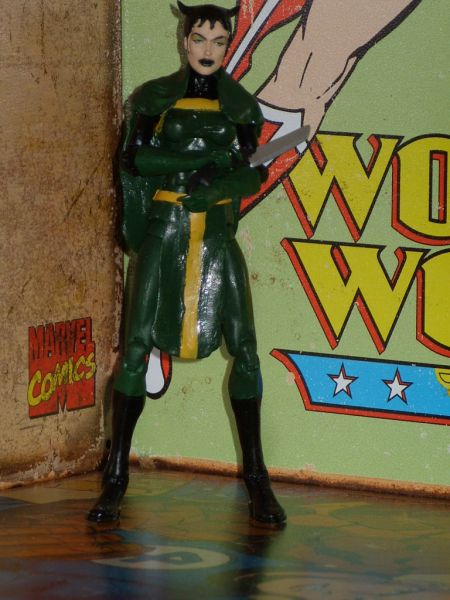 In the home stretch with my Female Furies. Bernadeth is finally done. (I was curious and did a check for her and unless my spelling if off, this is the first Bernadeth.)
Removed the hair and belt from Viper. Sculpted the skirt, cape, and hair. In making this one, it struck me how much she looks kinda look Angelia Jolie. Malificent is now on my Disney list to make.
Next up is either going to be Mad Harriet or Bloody Mary.