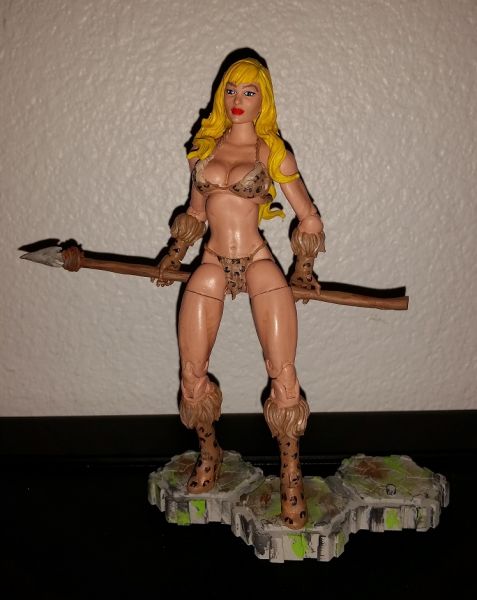 Did this mainly because I like this character and didn't want to spend the money on the SDCC figure.

Lots of dremel and sanding work, that necklace was a pain to smooth out. Kept the gloves and boots, it was easier and I actually ended up liking the look after I painted them. Sculpted the bikini. Sander the face down to get rid of the mask and did a full repaint, kept the original hair and just did a repaint.

Thanks for the comments

As suggested I got rid of the gun and sculpted a spear from epoxy since I couldn't find one that fit the scale.