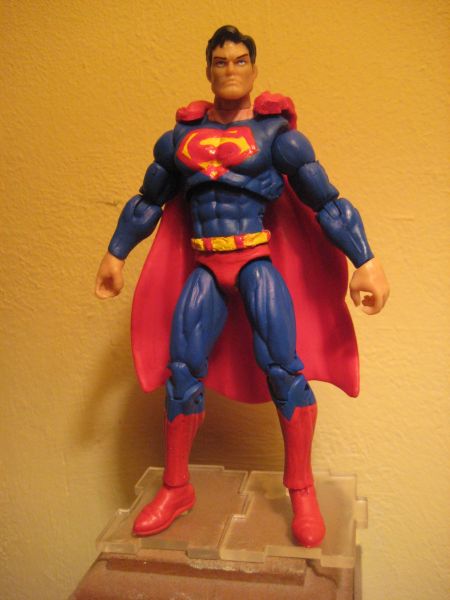 It's a bird... It's a plane... It's a Superman custom !
Head, arms, upper torso, cape : MU Hyperion
Lower torso, legs : MU Wonder-Man
Resculpted cape, sculpted belt and full repaint.
Separating the torso parts and reuniting them was the tricky part but it went ok.

Now I can display the World's Finest team !