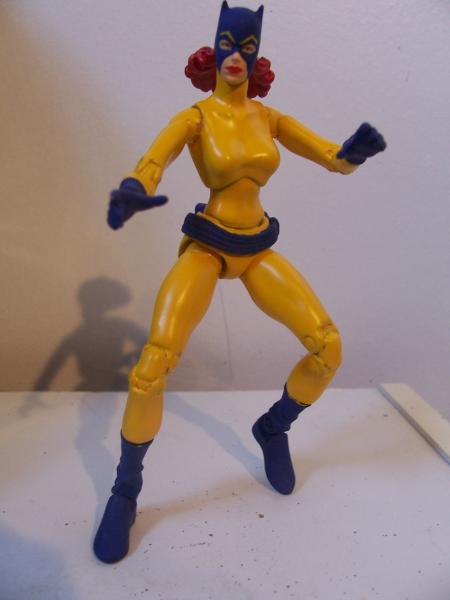 This figure was a very quick and painless one. The base is a Psylocke and the head is from the DCD Secret Identity Batgirl. It had to be drilled out a little bit to fit on that really tall neck peg that Psylocke has, but I think it came out well.

I actually got the inspiration to do this custom after seeing a picture of a bust for this character. The sculptor gave her yellow eyebrows which I really liked so I did it, too. And it helps fill out my Defenders display!

Aside from giving her about three coats of yellow, this was a very simple custom. I wish they were all like this!